Your product subscription and billing information can be accessed to manage your payments and invoices and review contract details.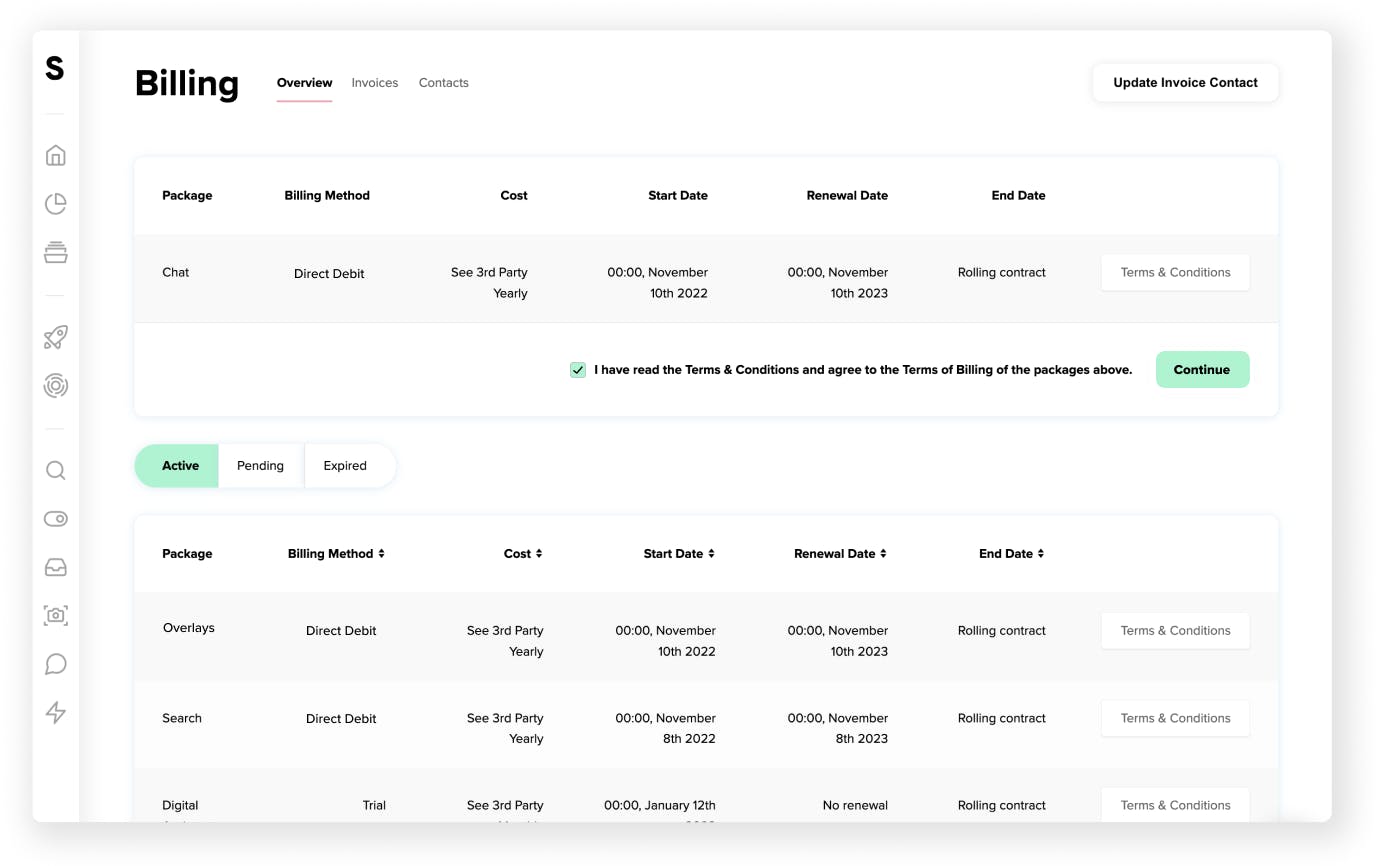 To access details on the subscriptions in your Salesfire account, select the More option in the navigation panel and then choose Billing to view your subscriptions. Here you will find the option to view the tools in your subscription, your billing method and any costs.
This section will also allow you to view your subscription start date and renewal date.
If you would like to discuss your subscription in detail please contact your Customer Success Manager or email clientservices@salesfire.com.