If a 403 (Forbidden) error was returned when accessing this feed this means we do not have permission to access the feed.
This is usually because a firewall is blocking access. Please ensure Salesfire has access to your server to allow us to download and import your feed and product catalogue.
Occasionally, this error can be caused by an unauthorised 401 error.

To learn more about 401 errors read our Help Centre article.
If you're using Cloudflare
If you're using Cloudflare you may need to change some settings to allow us to access your images and generated feed. You can do this by completing the following steps:
1. If you use Bot Fight Mode you must disable this as it can not currently be bypassed.

Follow this document to disable Bot Fight Mode.
2. Create a rule in the WAF that allows a request containing Salesfire in the user-agent to skip Super Bot Fight Mode. You may also need to skip any other rules you have in place that restrict automated scripts.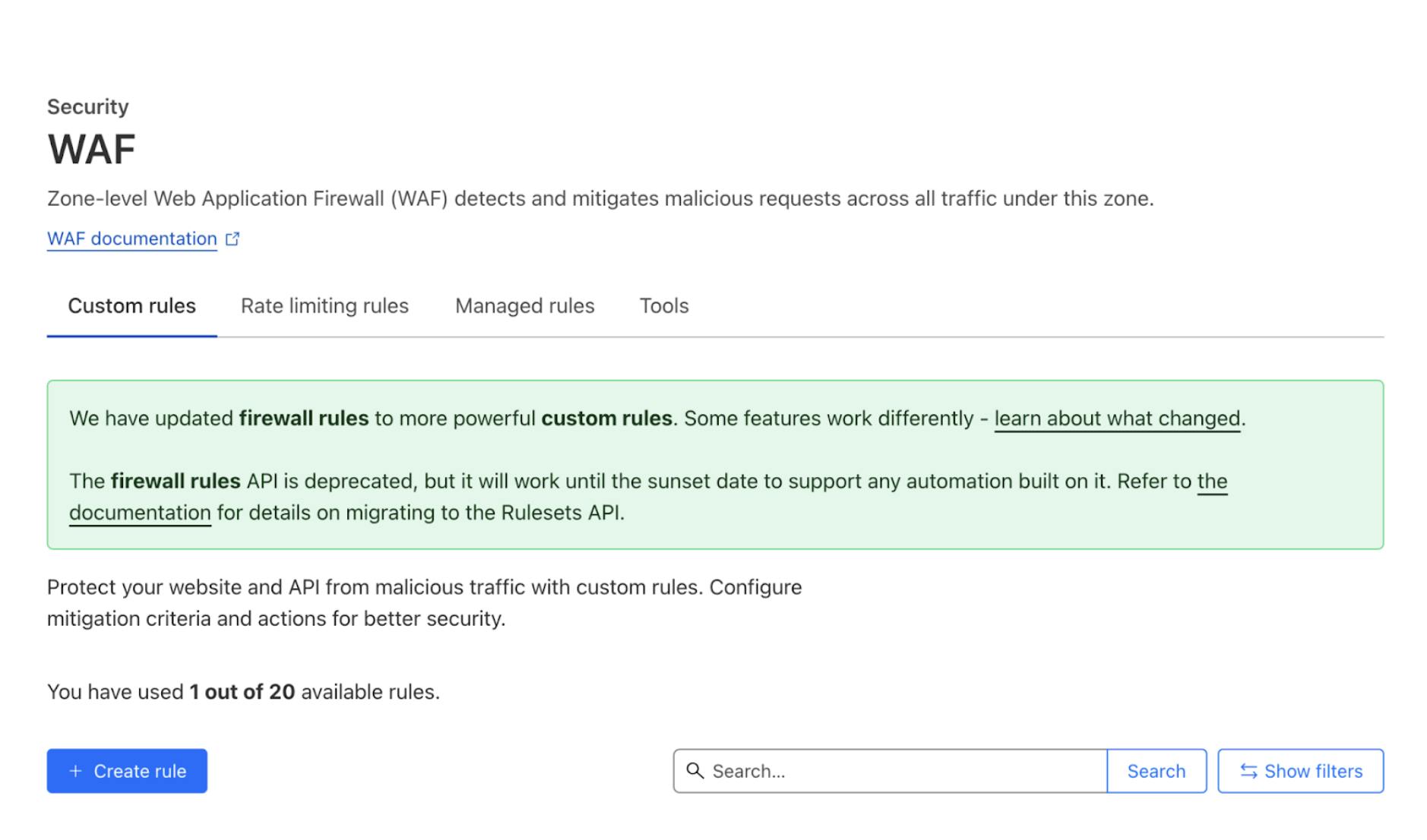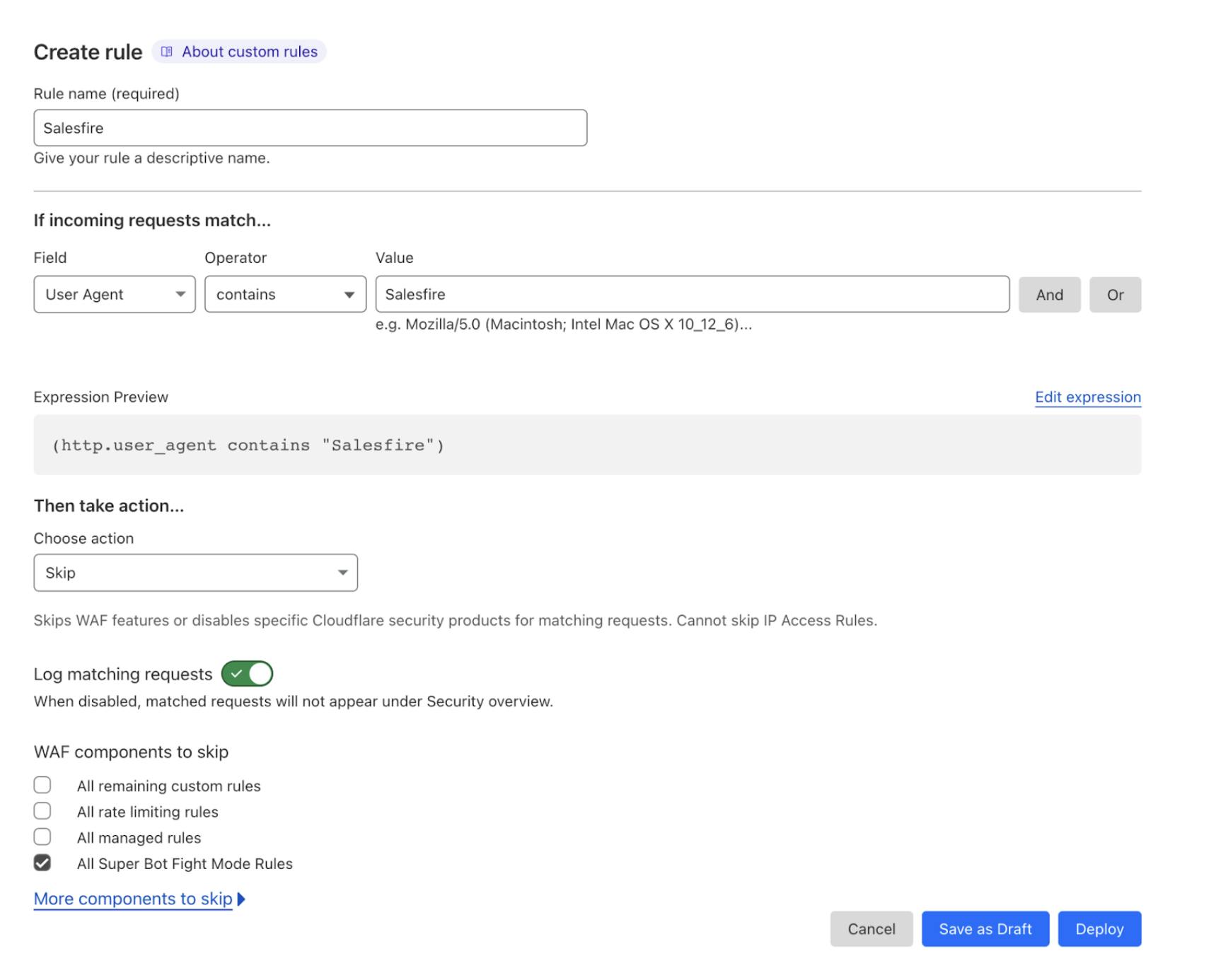 Once you have completed these steps, import your product feed to update the changes made.
For more information on importing and managing your product feed read our Help Centre guide.
If you require further assistance contact support@salesfire.co.uk